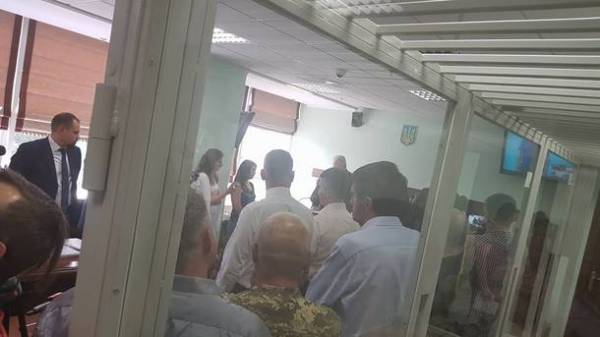 The head of the Central armored Directorate of the General-major Yuriy Melnyk Kyiv court of appeals released on bail, reports inforesist.org.
General was released on bail of people's deputies Andrey Teteruk and Yuri Birch, as well as Heroes of Ukraine Yevhen Mezhevikina, Igor Gerasimenko and Vasily Subanych. The court ruled to free Miller from detention immediately. The appeal decision is not subject to.
See also: Chief of the military training ground near Lviv suspected of working for Russian intelligence
The Prosecutor Ivan Fedorenko did not discuss the reasons for the decision of the court and stated that the prosecution will comply with the ruling.
We will remind that on July 14, the officers of the National anticorruption Bureau of Ukraine detained the leadership of the Lviv armored plant.
According to authorities, the detainees suspected of committing the crime of "misappropriation, embezzlement of property or taking to them by abuse of official position". Also detained the founder of a commercial structure – LLC.
Officials CBTU APU APU Weapons in collusion with officials of GP "Lviv armored plant", founder of and with the participation of companies with signs of fictitiousness has developed and implemented a corruption scheme for the purchase of spare parts and components for armored weaponry and technique than was committed embezzlement of budget funds in 2015 for the sum of 28,5 million hryvnias.
Comments
comments