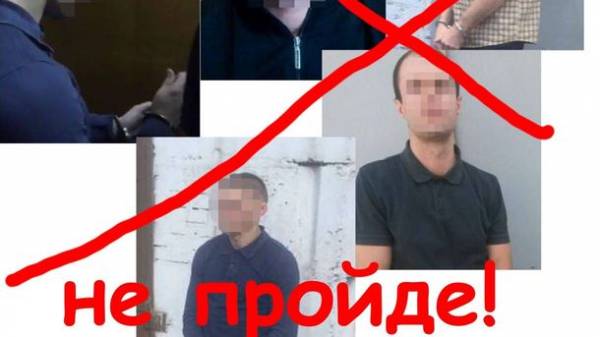 In Melitopol the Zaporozhye area detained 25 people suspected of involvement in destabilizing the situation in the city, the preparation of armed actions, a series of criminal offences and arson.
About this on his page in Facebook wrote the Minister of internal Affairs Arsen Avakov.
"From March 2017 in Melitopol began mass burning of the pharmacies and stalls, then the town hall building, looting, robbery, kidnapping. May 9 was an attempt to turn a peaceful demonstration into a mass brawl. In parallel, the city began deliberately spreading rumors that the government does not control the situation in the region cannot cope with the growth of crime", – is spoken in the message.
According to Avakov, for detention of criminals was developed by a joint operation between national police, security service and Prosecutor's office.
"June 16, arrested the leader of an organized criminal group Cloud and four of his accomplices who were involved in extortion, kidnapping and supervised several sports clubs, where according to operational information, preparing the warriors. All detainees were arrested for two months. In the next days arrested 20 people suspected of committing criminal offenses. During the searches, seized weapons, ammunition, helmets, masks, wigs, fake car numbers," – said Avakov.
As noted by the head of the interior Ministry, in parallel with criminal charges – the criminal proceedings are opened under article 111 of the criminal code "high treason".
Azarov noted that according to SBU, the group's activities was headed by curators from Russia. "Today, security forces jointly conducted 10 searches in the framework of criminal proceedings. Seized weapons and explosives," wrote the Minister.
Avakov added that the operation continues and the number of detainees may rise.
The number of suspects of complicity increases criminal "professionals" join the representatives of political elite of the region, some ex-MPs", he said.
Comments
comments