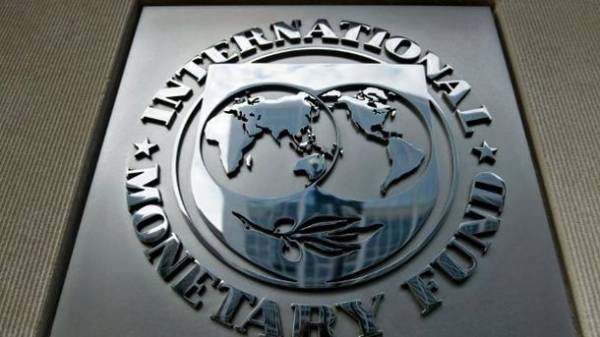 The national Bank of Ukraine (NBU) hopes for a speedy conclusion of the consultations with the International monetary Fund (IMF) on the revision of macroeconomic indicators in connection with a trade blockade on the Donbass and the return of a question on allocation to Ukraine the fourth tranche of the EFF before the end of March. This was announced by Deputy head of the NBU Oleg Churiy.
"The postponement of the date of the meeting in Ukraine was caused by the necessity of translation (macro). No interest to delay," said he.
CORI reported that information about the transfer date of the meeting of the Board of Directors of the IMF and the need to prepare an updated macroeconomic forecast came to Ukraine on March 18, and March 20 has passed the first dialogue on this subject with the management of the Fund.
Deputy head of the NBU said that the Ukrainian side has sent to IMF preliminary estimates. According to Finance Minister Alexander danyluk, the Ministry of Finance also intends shortly to submit to the IMF the final forecasts of the effects of the embargo.
According to him, another conference call with representatives of the Fund to discuss the updated forecast is scheduled for today, March 21. "In the last few days we are in active dialogue with the IMF," he said.
We will remind, today the NBU has lowered economic forecasts due to the blockade in the Donbass. In particular, the national Bank worsened the GDP growth forecast for 2017.
"However, the impact of the blockade on the exchange rate of the hryvnia will be limited. The deterioration in the balance of payments in the first place will be displayed on the net purchase of currency in the market to replenish the reserves," – said the NBU.
The Director of the Department of monetary policy and economic analysis of the NBU Serhiy Mykolaychuk added that, according to estimates of the national Bank, the blockade would also lead to the decline of industrial production in Ukraine in 2017 4.8%, primarily due to a 20% drop in metallurgy, however, next year is expected to increase industrial production by 1.6%.
As you know, the issue of Ukraine, appointed Russ tothe discretion of March 20, disappeared from the agenda of the meetings of the Board of Directors of the IMF. Now the agenda is painted to 24 March and Ukraine in it. Prime Minister Volodymyr Groysman noted that the transfer caused by the change of the economic situation in the country due to the blockade on Donbass and became a new challenge for the government.
To resume the national Bank of Ukraine (NBU) and the Ministry of Finance shall update forecasts with regard to the effect of the trade embargo.
Comments
comments