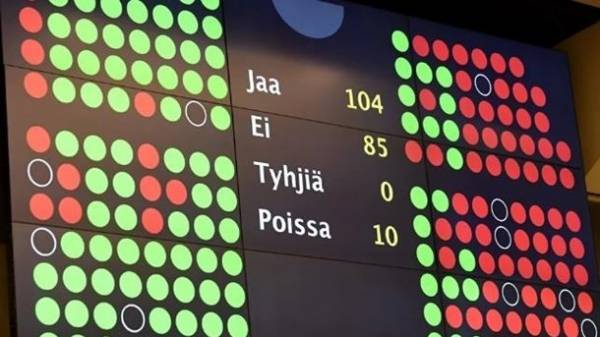 The Finnish Parliament has voted for a vote of confidence in the government headed by the Prime Minister Juha Sipilä. For a decision voted by 104 members, reports Yle.fi on Tuesday, June 20.
It was the first vote of confidence in the government after the crisis last week.
Informed leadership of the party "Center" and "Coalition party" reported about the inability to cooperate within the ruling coalition with party "True Finns" headed by Jussi Halloo.
After that, the party "True Finns" has disintegrated. 20 deputies from the party announced the creation of the faction "New alternative" in Parliament. New faction decided to remain in the leadership coalition.
Subsequently, the Prime Minister Sipilä said he would not ask the President to dismiss the government and coalition can continue its work.
Comments
comments