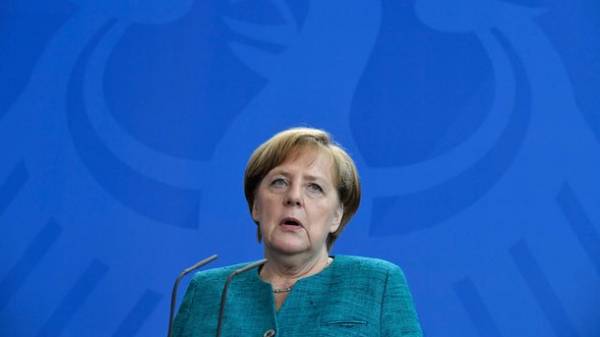 The balance of power in international politics is changing, and the world order – transformeres. This was stated by German Chancellor Angela Merkel in an interview with Die Zeit, which outlined the importance of the G20 summit, reports "Ukrainian truth".
"It is true that the world order is changing and the balance of power shifted," said Merkel.
With regard to the participation in the summit, Vladimir Putin, Recep Tayyip Erdogan and Donald trump, Merkel said that "you must accept the situation as it is."
"My task as head of the summit is to find ways to merge and not to contribute to the lack of dialogue," said Merkel.
At the same time, Merkel said that it is impossible to close eyes to existing differences. The Chancellor considers it reasonable that Europe has joined forces. In this regard, the Chancellor emphasized the importance of the idea of an economic government in the Eurozone and the emergence of a European Minister of Finance.
On the question of whether Merkel to repeat his statement that Germany can no longer rely on other countries, the Chancellor replied in the affirmative.
Earlier, Merkel said that she expects approval of all issues at the G20 summit in Hamburg.
Note, during the G7 summit, world leaders failed to agree with Donald trump about implementing climate agreement. After that, Merkel said that the US and the UK are our reliable partners in Europe, so the Europeans should take their future into their own hands.
Comments
comments