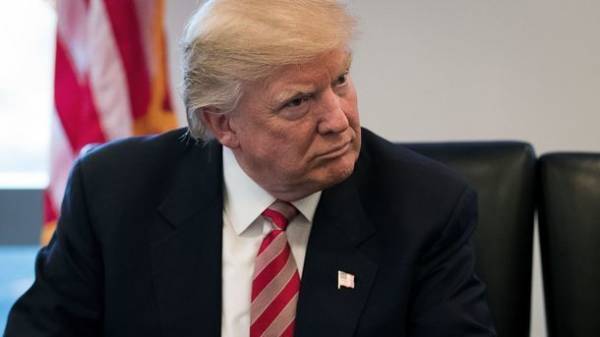 During a meeting with Ukrainian President Petro Poroshenko is to expect the unexpected decision from the American leader, Donald trump the issue of providing lethal weapons to Ukraine. This opinion was expressed in comments to the TV channel "112 Ukraine" by the political expert Taras Berezovets.
According to him, trump will be able to decide on Ukraine and Russia only after meeting with Poroshenko and Putin.
"Trump is totally unpredictable in its policy, including international. However, he substantially reduced the influence of the state Department, and Tillerson has today no such voice that had John Kerry in the Obama administration. But, on the other hand, there is a positive: the American system of checks and balances has led to what is now the increased role of Congress and the Senate and house of representatives in determining foreign policy. But to decide on Ukraine and Russia trump can do under the influence of a meeting with Poroshenko and Putin," – said the political expert.
According to him, the unpredictability of the American President could play a decisive role in the issue of granting Ukraine lethal weapons.
"Another surprise may relate to the decision to allocate to Ukraine the so-called level light weapons, small arms and light weapons, "deadly lung" lethal weapon. The decision can be made trump unexpectedly, it is also say today in Washington", – said Berezovets.
We will remind, the Ukrainian head of state arrived in the U.S. two-day state visit yesterday evening. Today he will hold a series of meetings with American politicians, including U.S. President Donald trump and Vice-President Mike Pence.
Comments
comments