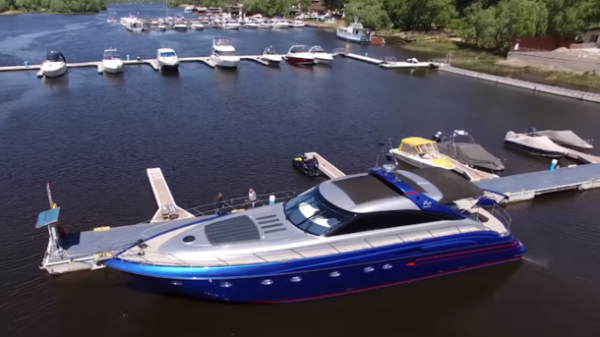 The Goloseevsky regional court judge, Deputy Arthur Ward and former government officials have luxury yachts, which are located in the exclusive yacht clubs of Kiev. This was reported in the investigation of the program "Nashi Groshi".
The authors of the investigation clarify that every Ukrainian ship must register and have a unique number and title. That is, if the Dnieper goes luxury yacht without numbers is the offender. But the fines are too low – a maximum of 850 UAH, so they can not motivate the rich to comply with the law.
Journalists in the course of a month watched the piers of the most expensive yacht clubs in the capital and found out the real owners of luxury boats. Among them – MPs and judges.
Where whose?
On father's Deputy BPP Arthur Ward was a cruise boat Bavaria Sport HT, the cost of which is not less than UAH 2 million.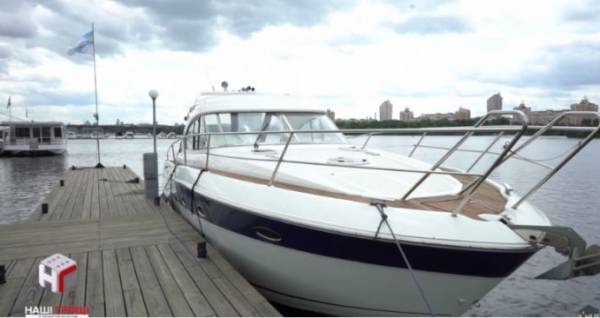 Member of the same Ward Alexander Tretyakov enjoys Italian boat Falcon 80 for 21 million, which is recorded on a company "Club TV" little-known businessman Oleg maluta.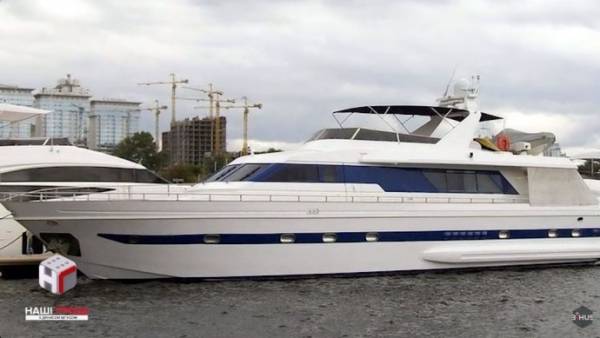 The judge of the court Holosiivskyi district court of Kyiv Nikolay Skira is the owner of the Italian boat Laver. Moreover, in his Declaration stated that he purchased the watercraft over 443 thousand UAH, when his real present value of at least 1.6 million, according to journalists.
Ex-MP Oleksandr Buryak uses the English yacht Princess Fly for $ 1 million. It is recorded on the company "Grandis", co-founder of which is the ex-Deputy from "Batkivshchyna".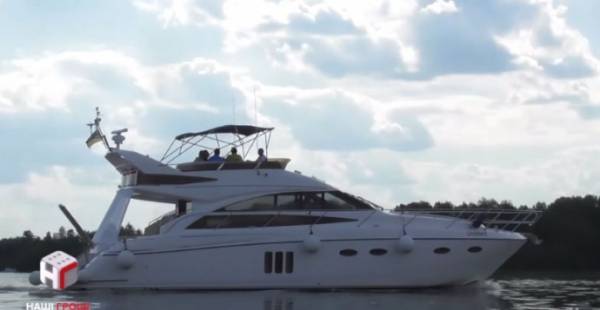 The father of the ex-Minister of ecology and natural resources Nikolai Zlochevsky, who after Euromaidan left the Ukraine, and in 2015, the GPU has a Bolo out on him for illegal enrichment, an English boat SeaLine F37 for more than 5.5 million hryvnias.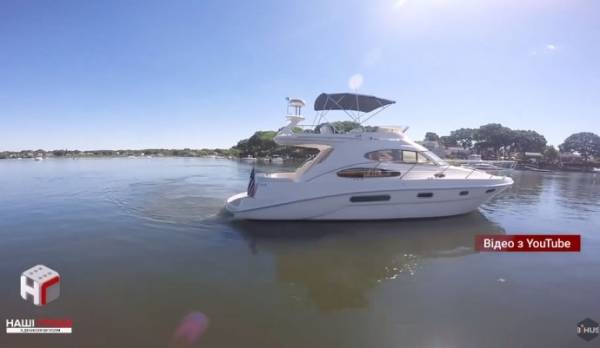 Ex-Deputy of Dnepropetrovsk regional state administration Gennady Korban owns one of the largest yachts that go along the Dnieper. Reporters found the ship called "ATALANTA" in the city of Dnepr.
Comments
comments