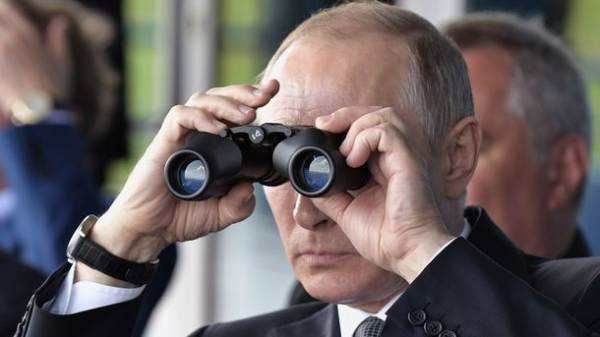 Russian President Vladimir Putin may use the shifting attention of the international community on the situation around North Korea and try to capture new territories of Ukraine. This opinion was expressed on Twitter former canadian Ambassador to Ukraine Andrew Robinson.
"Putin is going to seize more territory in Ukraine, with the distraction of North Korea? Reports from Mariupol disturbing", he wrote.
Is Putin going to use the distraction of North Korea to grab more territory in Ukraine? Reports from #mariupol are worrying. @markmackinnon
— Andrew Robinson (@AndrewNorval) 9 Aug 2017
Earlier, Ukrainian General Igor Romanenko told me that for the Kremlin the protracted war in the Donbas is a method of influence on Ukraine. In his opinion, any aggravation of the situation in the Donbass due to the political circumstances.
In turn, the President of Ukraine Petro Poroshenko said that his Russian counterpart Vladimir Putin regularly violates the data on the various negotiations promises regarding the ceasefire in the Donbass.
SEE ALSO
Where the Russian missiles can fly from Crimea: published infographics
Also the Deputy head of the presidential Administration Konstantin Eliseev said that Russia may attempt the annexation of the Donbass. According to him, on the eve of presidential elections in Russia, the invaders can try in the form of pseudo-referendums to divorce the region from Ukraine.
Comments
comments