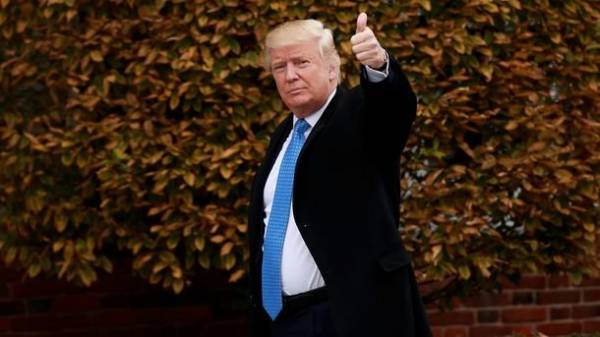 If the President of the United States Donald trump will resolve the frozen conflict between Russia and Ukraine, then he will gain greatness in the eyes of Americans. This opinion was expressed in comments to the TV channel "112 Ukraine" people's Deputy, PACE Vice-President Georgy Logvynsky.
"Trump is not a typical American President. He is not from politics, not from Parliament, not from Congress. He is a businessman. Accordingly, his thinking and behavior based on economic models. What is trump? Trump has power, he is the President of the most influential country in the world, he owns a crazy assets, he is a wealthy man," said the politician.
However, according to him, Ukraine could give him more – trump will go down in history, if allowed the conflict between Ukraine and Russia.
"That he does not? What can we offer him? He was elected to the lower half of the voting in the elections. We can offer him from entering the great President of America in history, who was the first to allow a frozen conflict. Maybe he negotiated with Putin for several hours by the method of support and prevention to find those words that Putin will react and be able to change the map of Ukraine in a different geopolitical game," said Logvinsky.
He noted that Trump the best the world in Ukraine.
"And what will get the trump in return? He will receive the support of voters, more likes in democratic circles, and European support, which he now also very much needed. I think this plan not only has a right to exist, and can be implemented in the near future", – added the MP.
In turn, political expert Taras Berezovets also noted that Trump the best the meeting with Poroshenko. According to him, the us administration is looking for the format of the reset in relations between Kiev and Washington.
Comments
comments