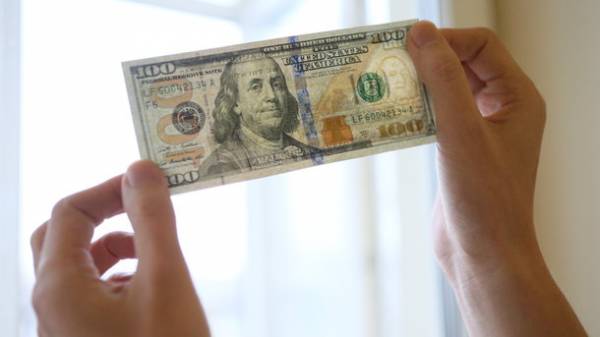 Today, June 20, the national Bank of Ukraine (NBU) has established such rates of major foreign currencies against the hryvnia:
1 USD – UAH 26,02;
1 Euro of 29.14 UAH;
10 Russian rubles – UAH 4,49.
Thus, the dollar is virtually unchanged compared to yesterday's values and remained above the psychological mark of UAH 26.
The Euro rose to 10 cents. The ruble is "thin" and four pennies.
Monday, June 19, the dollar on the interbank currency market rose by a penny in buying and selling, the auction ended with quotes 26,02 – of 26.03 UAH/USD. The Euro was trading at the level of 29.07 – 29,09 UAH. Today's auction has not started yet.
Since the beginning of year the dollar exchange rate in Ukraine fell on average from 27 to 26.2 UAH. The main reason for the strengthening of the Ukrainian currency, the head of the analytical Department of Concorde Capital Oleksandr Parashchiy, – high earnings from agricultural products.
By the end of 2017, the Finance Ministry of Ukraine expects the rate of 27,2 USD for dollar;
For 2015 , the hryvnia depreciated by half, and for 2016 devalued by 12.9%, entering the TOP 3 of the weakest currencies of the CIS;
According to the "big Mac index" , the dollar in Ukraine has to cost a little more than 8 UAH;
The historical maximum the official rate of the dollar – 30.01 UAH/USD. – was made in Feb 2015.
Comments
comments