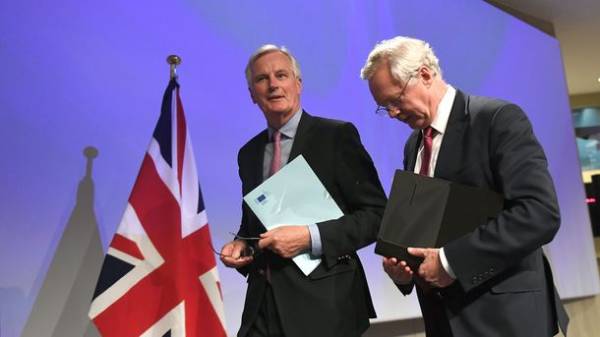 Coordinator of the EU negotiations about the UK's exit from the European Union, Michel Barnier praised the first meeting on Monday in Brussels with his British counterpart, state Secretary for Brexit, David Davis.
"Today we have agreed dates, we agreed on the organization and we agreed on the priorities for negotiations," said Barnier at the joint with Davis press conference.
"In the first phase we will cover the hottest issues. We need to eliminate the uncertainty created by Brexit. We want to make the output of the United Kingdom occurred in an organized way. And then, in the second phase, we will decide on our future partnership," explained the chief negotiator of the EU.
Comments
comments