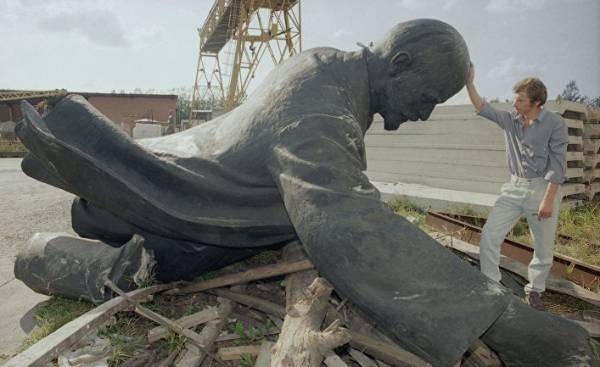 The center for the study of genocide and resistance of the population of Lithuania (LGGRTC) from the beginning of the year did not manage to find a specialist who could quantify the damages caused by the Soviet occupation of the country of the damage, said in a Wednesday newspaper Lietuvos zinios.
"We can't pay as much as working in this field Latvians. We have a man that would just that," said the head of the publication center Teresa Birute Bureyskaya. According to her, the LGGRTC experienced scientist having experience and motivation to work in this field, which would search the archives of documents related to assessment, we could pay a little more than the average salary.
Bureyskaya believes that the assessment of damages caused by the Soviet occupation of the country of damage could last at least a year. Now, she said, I am working through this the staff of the center, but "not as much as we would like that one person did. It is quite a complex area".
Last year the rector of the Latvian University of applied Sciences Vidzeme Gatis krūmiņš in Vilnius said that in the Soviet period, 6% of its budget was given to the Soviet Union, and this testifies to the fact that Lithuania, like other countries, was not dependent of the Soviet Union and its donors.
In June of this year, the Russian Ambassador to Lithuania Alexander Udaltsov said that Moscow does not intend to discuss the issue of compensation to Lithuania for damage caused during the Soviet period, especially the so-called damage caused by the occupation. He argued that Russia itself has the right to claim Lithuania 72 billion dollars for investments in its economy during this period.
Comments
comments