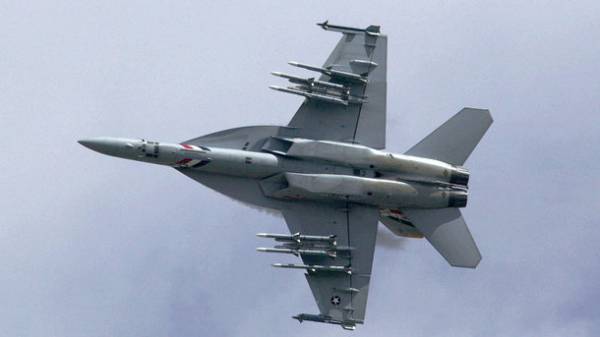 The coalition led by the United States on Sunday, 18 June, confirmed the destruction of the aircraft Syrian air force in the area of Raqqa. About it reports TASS.
According to the representative of the headquarters of the US-led international coalition operating in Syria and Iraq, the Syrian su-22, which dropped bombs near soldiers of the "Forces of democratic Syria", was shot down by an American fighter-bomber F/A-18E Super Hornet.
The coalition stressed that "does not seek conflict with the Syrian regime, Russian or supporting the regime forces," but they will protect their partners.
"RIA Novosti" with reference to the us-led coalition reports that "immediately after the attack, Syrian forces coalition representatives contacted the Russian partners on the phone through the canal to reduce the level of conflict to de-escalate the situation and stop the attack."
The evening of 18 June, the Ministry of defense of Syria said that the coalition led by the USA shot down the plane air force Syrian area of Raqqa. The Department indicated that it occurred during the execution of combat missions against militants of the terrorist organization "Islamic state" (IG). The pilot of the plane is still not found.
Comments
comments