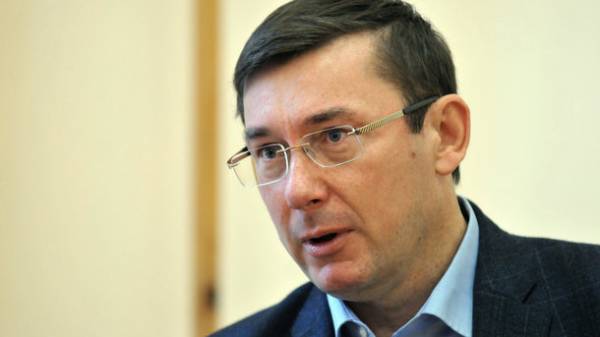 Searches at the large enterprises of Ukraine by decision of the General Prosecutor Yuriy Lutsenko will be held with the permission of the attorney General, at the enterprises of the regional level and small business with the approval of the Deputy public prosecutors of regions and heads of local prosecution offices, respectively. This was stated by Prosecutor General of Ukraine Yuriy Lutsenko.
"I'm not happy with the fact that the so-called "masks-show" occur daily in dozens of enterprises, including large taxpayers and small businesses. So right here, at the meeting, I signed a document stating that any searches of large payers of taxes should be carried out only with the permission of the Prosecutor General", – Lutsenko told.
According to him, now searches in various enterprises must be sanctioned by different urovnem management of Prosecutor's office.
"Consequently, the large taxpayers of the regions – with the permission of the relevant Deputy public prosecutors of areas, and all other small businesses – with the permission of heads of local prosecution offices," – said the Prosecutor General.
Lutsenko emphasized: "from Now on will be with whom to ask, when suddenly a large trading network will be seizure of electronic equipment only to have to wait until the coming of the "asylum", and then to close the case. If the demonstrations, and the case is closed after six months, I will consider it as illegal pressure on business".
"The business has become a sacred cow in Ukraine – one that pays taxes, draws on itself all difficult social and military situation in the country. The business must be protected", – summed up Lutsenko.
We will remind, the General Prosecutor of Ukraine on 13 June conducted a search of the building of PJSC "Ukrzaliznytsia" to commit the theft of large sums of money belonging to the PAO.
Comments
comments