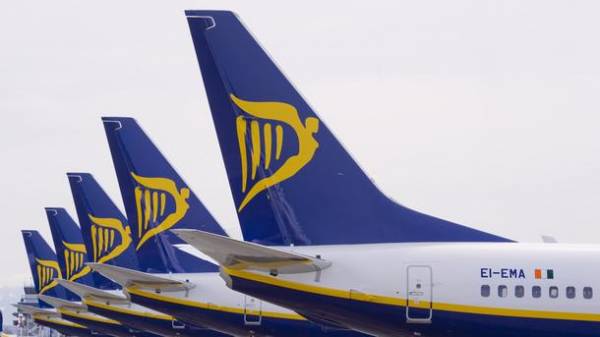 Ukraine should actively develop international and regional airports to attract new carriers. This was stated by Prime Minister Vladimir Groisman during a special meeting on issues of development of air communication and negotiation process with low-cost carriers.
According to him, airports are now being used unsustainably.
"We stand for common rules (involving airlines), including lowcost. We have different airports is an airport terminal. Therefore, a need for the program and new rules for attracting airlines," – said Groisman.
Groisman expressed, in particular, the idea of development of the airport "Gostomel", which today performs the function of base for the aircraft of Antonov airlines Antonov Airlines, and to make it a base airport for lowcost – including Irish low-cost carrier, Ryanair.
See also: Ryanair has agreed to resume talks with Ukraine – Omeljan
"Now we have to make a decision that will allow us to solve several issues, including the abolition of all monopolies in "Borispol", attracting new airlines and lowering the cost of tickets for our passengers", – said Groisman.
The Prime Minister also reiterated the need to restore and complete the negotiations with Ryanair and instructed the Ministry of infrastructure of Ukraine to inform the other airlines about the conditions of engagement of carriers in Ukraine.
As reported, Ryanair July 10, announced the cancellation of the planned entrance to Ukraine after the airport "Borispol" has violated the agreement reached in March this year, the Ministry of Infrastructure officials of the airport and its current General Director Pavel Ryabikin. The airline expressed regret that the airport of Lviv became the victim of a decision "Borispol". At the same time, the management of Lviv noted that the agreement of the airline with the airport still was signed.
Comments
comments