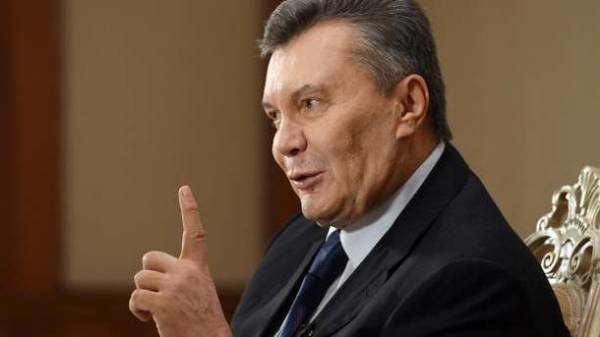 The former President of Ukraine Viktor Yanukovych advised during the escalation of the situation on the Maidan in 2014, the resignation of the whole government together with the then Prime Minister Mykola Azarov. It said the first Ukrainian President Leonid Kravchuk in the air of TV channel "112 Ukraine", which gave relevant tips quick guarantor.
According to him, he, along with former presidents Viktor Yushchenko and Leonid Kuchma Yanukovych gave advice on how to resolve the conflict with people on the Maidan.
"I was not involved in these issues, which were solved while on the Maidan. Either through MIA or through the Administration of the President. We partially addressed this topic: Kuchma, I, Yushchenko met with Yanukovych and told him some things. The first tip is to dismiss all law enforcement agencies. When did these things on the Maidan, to dismiss, to replace all power structures. I advised him to dismiss the entire government. A variety of ways. Say if there is any doubt, make an appointment to Mr. Azarov himself resigned… was specific advice to prevent bloodshed, to peacefully change the government. I saw that there may be more complications, they, unfortunately, were confirmed," – said Kravchuk.
He recalled that during his life he experienced four occupation of Ukraine…
"Polish, Soviet, German, now I'm worried the fourth Russian. I know what the occupation. It's "you're nobody, you're a slave." Since childhood, I felt it," – said Kravchuk.
Earlier Kravchuk told, Viktor Yanukovych made a lot of mistakes on a post of the head of state, but his main problem that he decided to become President.
"Probably, if he had not become President, he would Ukraine have done a lot. This person needed every day to control. And as President, he lost control and acted as he saw fit, and not, as required by the laws of the Constitution," said the ex-President.
Comments
comments