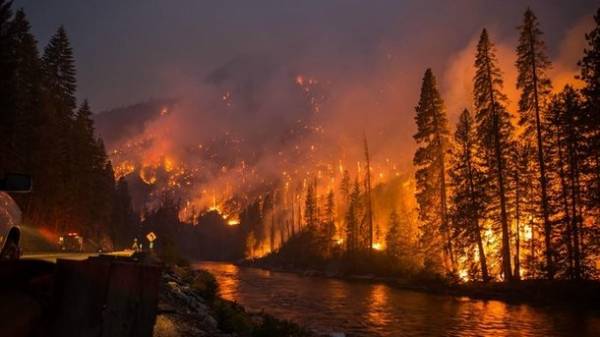 In Portugal, a rapidly growing number of victims of severe forest fires in the area, Pedrogao Grande in the Central part of the country. As the Correspondent reports with reference to radio station TSF, have found the bodies of 57 people. Another 59 people were injured, some in serious condition.
It is noted that 30 dead were found in the car, another 17 people near the car or along roadsides and 10 in rural areas.
The inhabitants of the surrounding settlements were forced to leave their homes. In the area of lacking electricity.
By extinguishing the fire involved 700 rescuers and 250 units.
The European Union has promised assistance to Portugal. The country sent planes from France and Spain.
European Commission President Jean-Claude Juncker announced that the EU activates civil protection mechanism and will render all possible assistance to Portugal.
We will remind, the fire in Portugal broke on the eve of the second half of the day, not installed yet because started with lightning speed to spread in all directions. The extent of the damage cannot yet be assessed. On Saturday air temperature in Portugal exceeded 40 degrees.
Comments
comments