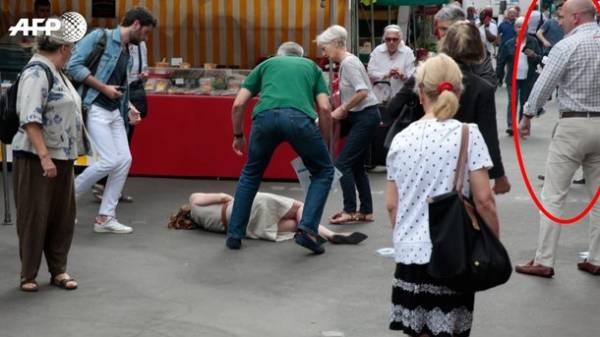 The mayor of the French commune Champignol Vincent Debras will appear before a Paris court on charges of committing an act of violence in a public place. The politician is suspected in the attack on the former Minister of ecology of France Nathalie Kosciusko-Morize.
According to witnesses, the man approached the ex-Minister of ecology while distributing leaflets, campaigning to support her in the elections to the deputies of the National Assembly of France. Presumably, the assailant threw the stack of booklets in the face of the representative of the party "the Republicans" tried to hit her, and then disappeared in the subway.
La candidata de Les Republicains Nathalie Kosciusko-Morizet hoy ha sido agredida en un mercado de París pic.twitter.com/AUqBVjPPU5
— Diego de Schouwer (@dexamina) 15 Jun 2017
Kosciuszko-Marisa managed to Dodge the blow of the offender, however, she fell to the ground from the heavy blow and lost consciousness for a few minutes. The ex-Minister was taken to one of the capital's hospitals.
"I feel better already, but I still need time to fully recover," said the victim, after spending the day in the hospital. Kosciuszko-Marisa also thanked his colleagues for the words of support.
The mayor of Paris Anne Hidalgo said the incident, calling the attack on politics is an intolerable act of cowardice. It was joined by the Prime Minister of France Edouard Philippe, who described the incident as "an unacceptable act of violence".
Comments
comments