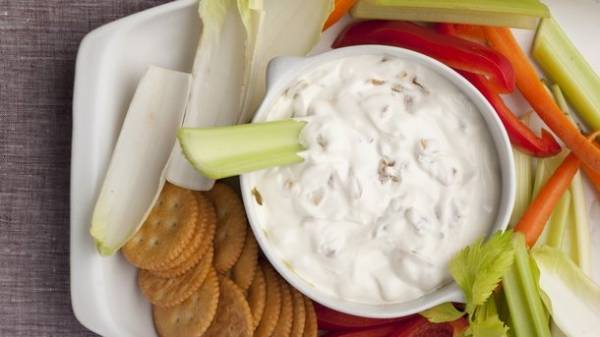 Blogger Faina Kaplan on the eve of the March for equality in Kiev, wrote a humorous post about how gays have influenced her child. The story appeared in the Facebook blogger, writes "Obozrevatel".
"Once my child saw gay and they influenced him. The resort of Puerto Vallarta we ate in school catering. Conservative baby ate some kind of poison, which we brought with "Burger king", I was hired to cook there at the resort, and there's a Mexican he doesn't like," wrote Faina Kaplan.
According to her, the school went with a few "characteristic mannerisms". They ordered a vegetable slicing, which they nicely served in a glass.
"Cut into sticks carrot, melon, cucumber, pineapple, pepper and drizzled with lime juice. The child said that he does not want "Burger king", and wants exactly the same as the boys. From that moment he began to eat vegetables 5 times a day and it last for two years", – said the blogger.
"I can advise you how to protect your child from the influence of gays that it won't happen in the future? I used to be skeptical about the impact of gays until it affected me personally," she added.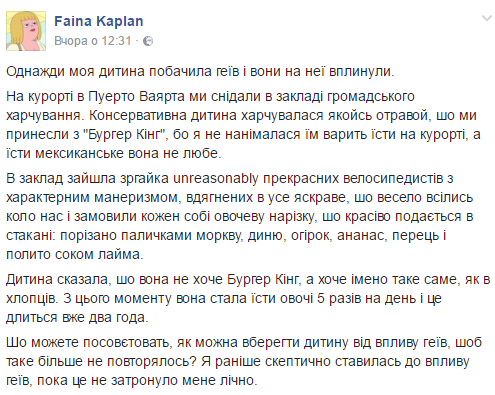 Post published on 16 June, and since then, he has collected almost 6 thousand likes and almost 350 posts.
Users in response to a recording answered your humorous comments, offering different options on how to protect your child from gays. For example, proposed to put in the cellar and "take us to the Steakhouse".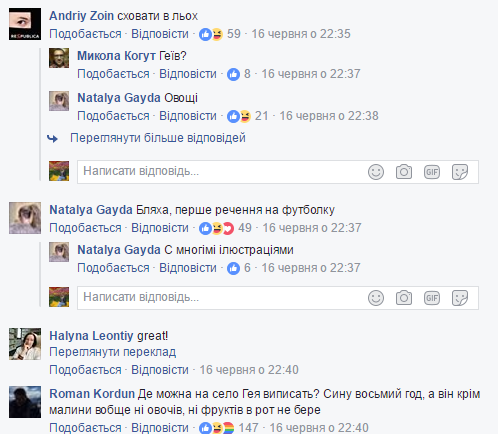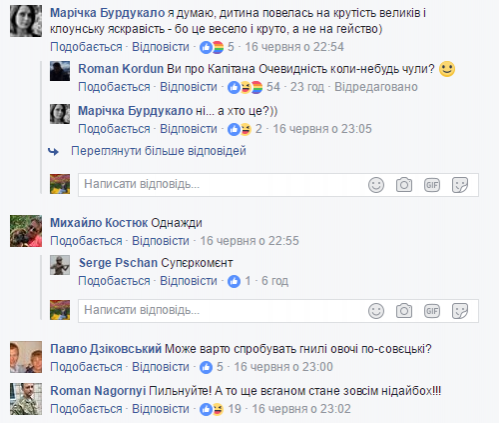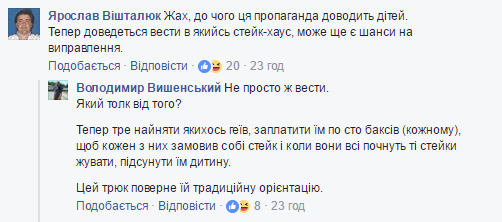 Comments
comments