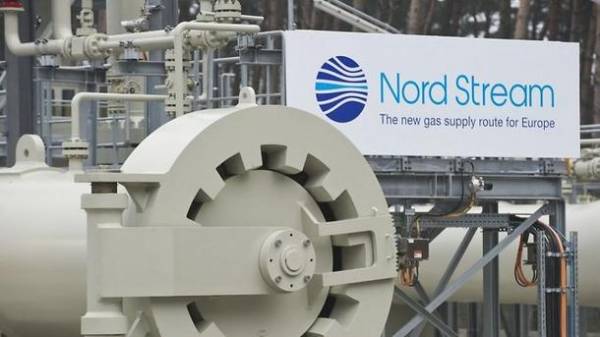 Member countries of the EU supported the proposal to provide the European Commission (EC) to start negotiations on the construction of Russian gas pipeline "Nord stream-2". About it reports "Economic truth" with reference to EUobserver.
"The mandate was given, and it was a private meeting," said European Commission representative Anna-Kaisa Itkonen.
Press Secretary of the Maltese EU presidency Pablo Micallef said that "approximately 13 member States," approved the idea, when EU energy Ministers met for informal talks in Brussels on Monday.
The EU legislation obliges the Russian state company "Gazprom" open monopoly "Nord stream-2" competitors of the EU. This requirement has led to the disappearance of the previous Russian project of gas pipeline South stream under the Black sea to Bulgaria.
But Itkonen noted that "we are not talking about a veto of the European Commission, not about the future of the pipeline, not on how the European Commission will approve the project or not."
She noted that the negotiations between the EC and Russia will be conducted in such a way to provide "legal certainty" on the pipeline, and they will not be "something exciting or unusual," as EU officials have already conducted similar negotiations with "third countries" on other projects.
The energy Minister of Denmark Lars Christian Lilleholt, who was one of 13 Ministers who supported the proposal, said: "I am very pleased. It was the best that could come out of this meeting."
We will remind, in the beginning of September 2015, the Russian "Gazprom" and Shell, OMV, E. On. signed a shareholders ' agreement the joint project company, which will deal with the construction of the gas pipeline "Nord stream-2".
The project "Northern stream-2" involves the construction of two pipelines with a total capacity of 55 billion cubic meters of gas off the coast of Russia through the Baltic sea to Germany. The pipeline is planned to be build next to the "Nord stream".
As noted by the Chairman of the Board "Gazprom" Alexander Medvedev, the capital cost of the "Nord stream-2" is expected at 8 billion euros, however, together with the cost of borrowing the amount can reach 9.9 billion euros.
By estimations of Chairman of "Naftogaz" Andrey KOBOLEV, the pipeline does not contribute to the diversification of gas supplies to the EU and provides the EU access to new sources of gas. Also, according to KOBOLEV, the implementation of the project "Northern stream-2" will lead to the fact that the points of entry of Russian gas to the EU will be concentrated almost exclusively in Germany. However, the existing pipelines between the North of Germany and the countries of Central and Eastern Europe do not have sufficient capacity to deliver the necessary volumes of gas in the Eastern European regions.
Comments
comments