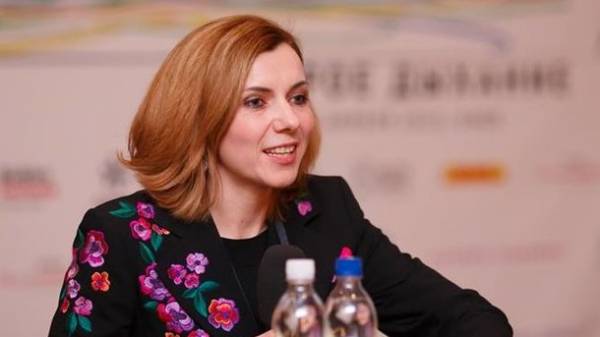 The agreement on free trade area (FTA) between Ukraine and Israel may contain some exceptions for some groups of agricultural products. This was reported by the trade representative of Ukraine – Deputy Minister of economic development and trade Natalia Mykolskiy.
"The Israeli side did not offer to exclude agricultural products from the agreement on free trade zone. For Ukraine, which exports agricultural products is 40%, any agreement should and will take into account the interests of producers and exporters of this important sector of our economy. We are talking about the fact that our agreement in terms of agricultural products there will be exceptions on both sides," she said.
SEE ALSO
Klimkin gave an optimistic forecast on the FTA between Ukraine and Israel
According to the Gaina, in the negotiation process are also discussed the options for the introduction of tariff quotas for certain groups of agricultural products, as foreseen by the FTA agreements with Canada and the EU, as well as the possibility of establishing transition periods with the possibility of gradual reduction of duties on such products.
"In all negotiations of the Ukrainian delegation pays special attention to the access of domestic agricultural products and products with high added value on the markets of other countries", – concluded the trade representative of Ukraine.
As earlier reported, the Minister of environment, Minister of Jerusalem and the heritage of Israel Zeev Elkin said that Israel is ready to agree to the non-inclusion of agricultural products in the FTA with Ukraine.
He noted that the issue of supply of agricultural products may be regulated by agreements between the ministries of economy of both countries and companies-suppliers.
According to Elkin, the text of the agreement on FTA between Ukraine and Israel will be ready before the end of 2017.
Comments
comments