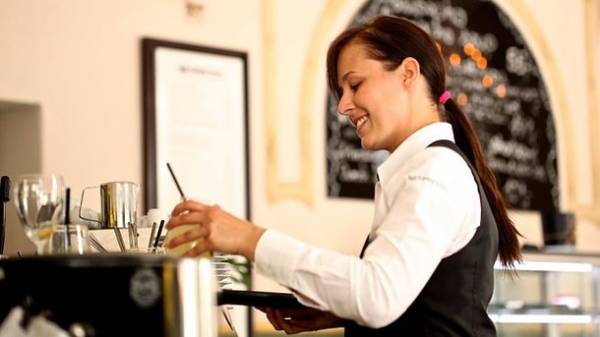 Summer is a great time not only for leisure, but for work where you can gain new experience, skills, experience and extra income.
What areas are in need of seasonal workers most of all, knows hh.ua.
According to the HR portal, the most sought-after seasonal workers in hospitality and tourism business, entertainment, landscaping, and agricultural sphere.
Despite the fact that the attitude of Ukrainians to the seasonal work is controversial, yet they are ready to take advantage of the opportunities offered by employers, inviting seasonal jobs.
And although the season started, still there is a demand for cooks, waiters, bartenders, sellers, as summer work sites in public catering establishments, as well as the point of sale of street food, drinks, ice cream, etc. There is a need for the animators, doctors, trainers, workers for the harvest, the gardeners, the sales of plants, the purchase and sale of grain, agronomists and other specialists.
So, for seasonal work invite chefs, for example, in the Odessa oblast. Salary start from 6000 UAH. Except special education, compliance with sanitary norms, knowledge of cooking processes and experience of 6 months, employers expect from applicants the ability to self-organize their working process, to confront stressful situations and work in a team. Financial remuneration for their work added power and security of a place.
If you're on a speciality the agriculturist, and for you to find a job. Fork salary of this profession is quite large, ranging from 5 000 to 25 000 UAH and more. The amount of financial remuneration for work depends on the company, which invites you to the work and scope of your responsibilities, your experience, education, etc.
Requires agronomists in Kyiv, Ivano-Frankivsk, Poltava and other regions of Ukraine. You may be asked to lay the gardens of fruit trees, or to engage in the cultivation of agricultural crops – cereal, vegetable etc.
However, the work of the agronomist quite often requires travel. Also the agronomist of nowhere without the ability to use computer and other modern appliances. In addition to competitive wages and benefits packages employers offer bonuses by results of work, reimbursement of expenses (mobile communication, depreciation, fuel), and some even a gym on the territory of the enterprise or office.
In the tourism and recreation complexes are also invited massage therapists as a temporary period and a permanent job. Wages start from 4 500 UAH, depending on the level of the institution, your experience and the functionality that should be executed.
Gardeners and landscapers will be happy not only in Ukraine, for example, in Kiev and Cherkassy, but even abroad, if you have the skills to figure cutting shrubs and trees.
Comments
comments