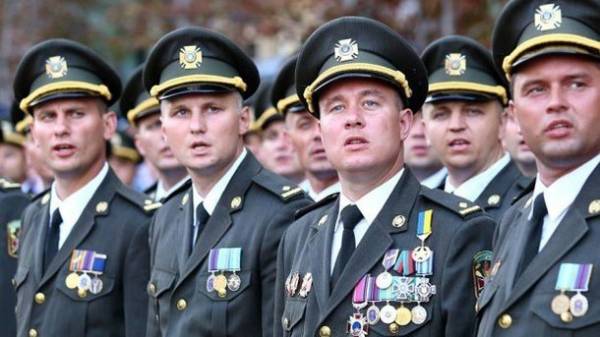 The armed forces of Ukraine are experiencing an acute shortage of the officers, because the staff had not formed a system of recruitment of the APU, because what is now will be to plug holes in the army reserve officers. This was told to the edition "GORDON" the General-the Lieutenant of a stock, eks-the Deputy inspector General of the defense Ministry Dmitry Umanets.
According to him, basically the problem are positions of lower ranking officers.
"The problem is that we are not staffed with officers. First, in terms of, say, a lower level – from platoon commander to battalion commanders. In addition, the war inflicts its damage: almost every day we lose people. Why there is such a situation? The General staff had not formed in time and clearly the system of manning the armed forces. First of all, we are talking about officers. The question here is not so much the provision as to staff our part of the officers. The reserve, in fact, we have already created. It's the people who make war and resigned," said Umanets.
He noted that people are subject to appeal will not be in awe of н6еожиданной military service.
"Frankly, the appeal of reserve officers is not the best solution to the problem with the shortage of the APU. After all, the graduates of the military departments, under-trained and do not know many things. It will, in practice, hard to say. I do not exclude that this initiative will lead to discontent of citizens. Perhaps someone from the graduates of military departments and will serve. But the people who work or run a business, will be forced to fight back in every way to the service do not go", – concluded the General.
We will remind, yesterday the Minister of defence Stepan Poltorak signed a decree on conscription of reserve officers for military service.
It also became known that to call on Ukrainians to be 18 months of age to 43 years, however, sending to serve in the Donbass will not.
Comments
comments