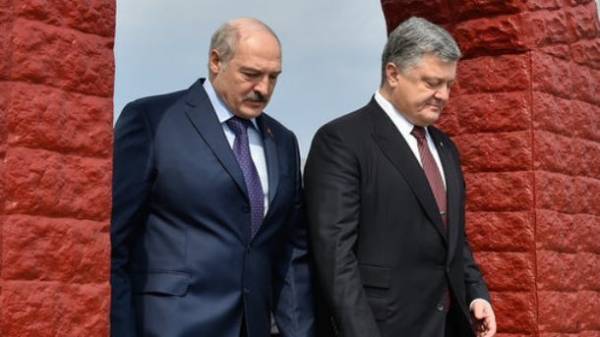 President of Belarus Alexander Lukashenko assured that his country will never go for aggression against friendly Ukraine. This was stated by President of Ukraine Petro Poroshenko during his stay in the Chernobyl zone on the occasion of the 31st anniversary of the Chernobyl accident, reports 112.ua.
The President noted that the Belarusian counterpart assured him that Belarus nobody will be drawn into a war against Ukrainians.
"It is important for us, and I'm sure that the Ukrainian-Belarusian border was, is and always will be a border of friendship, the border of the neighbourhood, the border of our strong partnership, I emphasize, the border of the world. And no one ever Ukraine and Belarus do not quarrel. I emphasize, got a firm assurance from the President of Belarus. No one will ever be able to pull Belarus into a war against Ukraine. This will not allow peace-loving people of Belarus and experienced honourable President Alexander Lukashenko", – said Poroshenko.
We will remind, today the 31st anniversary of the accident at the Chernobyl nuclear power station that happened on 26 April 1986. The leaders of Belarus and Ukraine visited Chernobyl zone to honor those who died at Chernobyl.
Comments
comments