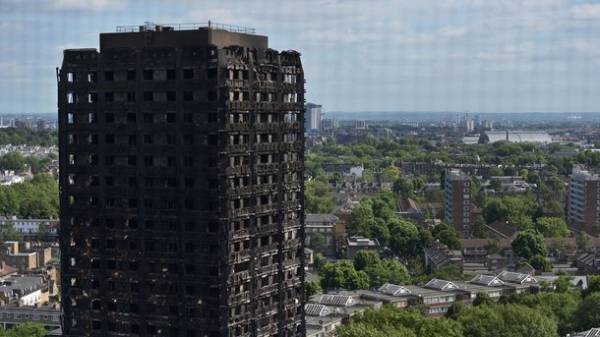 Prime Minister Theresa may announced a package of measures to help the victims of a fire in a London high-rise building Grenfell Tower, in particular, we are talking about 5 millions of pounds for residents of the burned house. It is reported by The Guardian, the TV channel "112 Ukraine".
Noted that this decision was taken after a wave of criticism from the society for the passive reaction of the authorities to the incident. The Prime Minister criticized for not wanting a face to face meeting with victims. After that Theresa may met with the public. Funds will be distributed to the victims by the local Council and focused on the essential needs of residents – including burial costs.
Recall that in London the night of June 14 powerful fire engulfed a 27-storey residential building in Grenfell Tower. From the building is almost nothing left. Grenfell Tower included 120 apartments. Fire covered almost the entire building from the 2nd to the 24th floor (after renovation in 2016, the building became a 24-storey). Over 70 tenants were hospitalized.
In the London police confirmed that the fire killed 30 people. However, law enforcement authorities predicted that the real death toll is more. 65 people are still missing.
Comments
comments