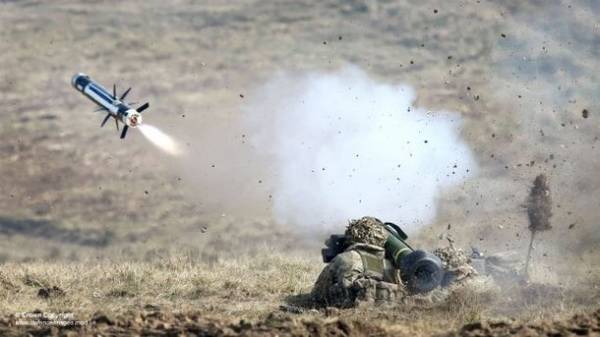 The head of the Verkhovna Rada Andrew Parubiy believes that a decision on lethal weapons for Ukraine the us government will take by the end of this year. He told this to journalists after a meeting with speaker of the house of representatives of the us Congress Paul Ryan, reports "UKRINFORM".
According to him, Ukraine first needs anti-tank Javelin.
"We have said, in fact, increased funding (on aid to Ukraine – ed.) in the budget (USA. – Ed.) for 2018 and, of course, we discussed the issue of granting Ukraine lethal defensive weapons. And I hope for a positive decision on granting Ukraine lethal weapons, primarily anti-tank systems "Javelin", and I very much hope that including my visit will help to ensure that this issue was resolved," – said paruby.
He also noted that specific dates for a decision on lethal weapons no, but hopes that this will happen by the end of the year.
"But I think the decision should be made before the end of this year… the Decision, whatever it may be – positive or negative – but I think this discussion is several months, and in the autumn we will be able to reach a final decision on this issue", – said the speaker of the Ukrainian Parliament.
At the beginning of his trip to the US paruby noted that the issue of providing lethal weapons, as well as strengthening the sanctions, they had risen in the Pentagon. He says that in the US, this question is not removed from the agenda.
Comments
comments