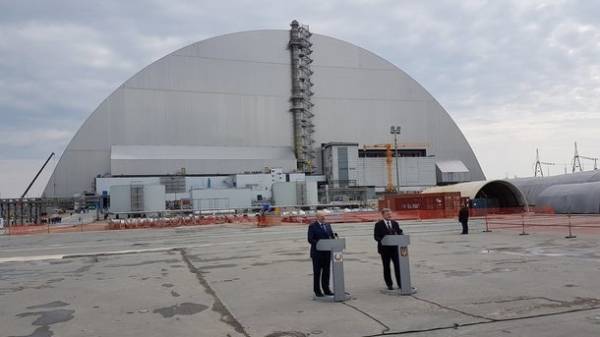 After navigenie new safe confinement in November 2016 for a fourth unit Chernobylskoy NPP – the so-called Arch – completion and sealing of the object continues inside and outside of the giant structure.
In particular, work on the installation of two kilometers of a specially designed membrane to preserve the integrity of the confinement. The European Bank for reconstruction and development (EBRD) participating in the financing of construction of Arches, has published another video about the grandiose protective structure over Chernobyl.
We will remind, today, on April 26, President of Ukraine Petro Poroshenko met with his Belarusian counterpart Alexander Lukashenko together the presidents visited the Arch over the fourth power Chernobyl.
Comments
comments