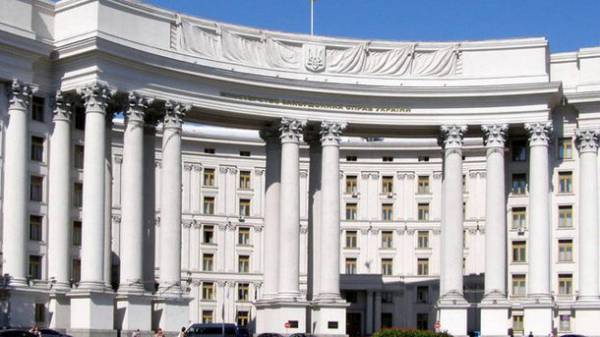 The Ministry of foreign Affairs of Ukraine invited the Russian diplomats at a jazz concert dedicated to the de-occupation of Crimea. About it journalists were reported by the head of public diplomacy Ministry of foreign Affairs Anatoly Nightingale.
In particular, it asked whether to invite the foreign Ministry to the jazz concert "Music of free people" (in the third MFA OPEN AIR) a representative of the Embassy of the Russian Federation.
"As far as I know, we sent an invitation to all our colleagues-diplomats," said Nightingale.
Nightingale reminded that the first OPEN AIR was held two years ago, in 2015, and he was devoted to the topic of illegal holding in Russia of Ukrainian citizens. Last year the concert was dedicated to the adaptation of the veterans of the ATO.
"The current OPEN AIR dedicated to the subject of de-occupation of Crimea. We would also like to draw the attention of our fellow citizens, the international community's attention," added Nightingale.
"By itself, this event is a sign of solidarity with the Crimean Tatars, Ukrainians who remained in Crimea. Our message we wanted to that we are with them, we have not forgotten them, we haven't forgotten them, we do everything to Ukrainian Crimea returned home as soon as possible" – summed up the representative of the foreign Ministry.
As you know, an event of OPEN AIR Ministry of foreign Affairs organises together with the Koktebel Jazz Festival. The concert is a symbol of solidarity and support for those who oppose the Russian occupation of Crimea.
Comments
comments