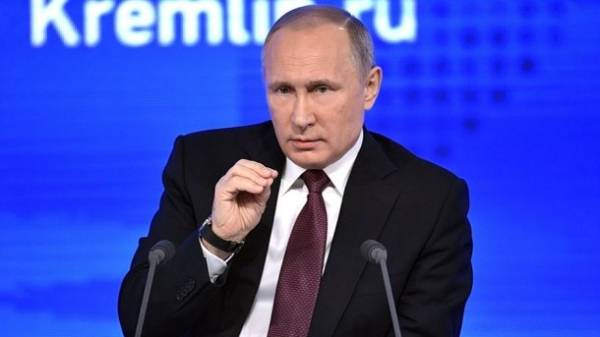 Russian President Vladimir Putin said that Russia does not interfere in internal political processes in Ukraine, so as not to hurt. This was stated during the "Straight line".
On the question of Ukrainian why Russian TV channels "to smear with one paint" supporters of Bandera and Shukhevych and those who honor the memory of the grandfathers and goes to the "Immortal regiment", the Russian President replied: "thank You very much for your position, that you cherish our common history. You are now told about the participation in the action "Immortal regiment" — we can see and appreciate. I can't agree that all smear a black paint. We generally don't smear any black paint".
Furthermore, Putin added: "But that's such a excessive public, whether that support — we are afraid of just this way to cause some damage and try not to interfere in internal political processes in Ukraine."
As told Vladimir Putin in an interview with the American Director Oliver stone, the philosophy of US policy in Ukraine is to prevent rapprochement with Moscow.
Comments
comments