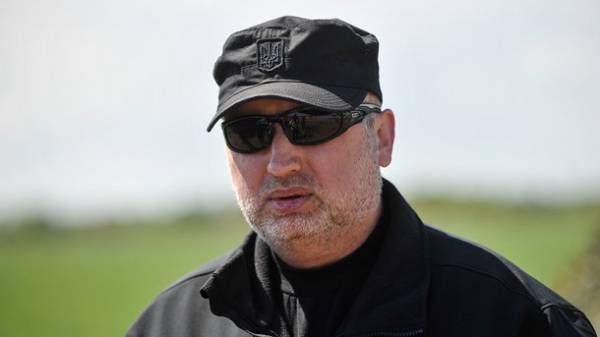 Priority budgetary financing for the year 2018 is the development of high-precision missile and artillery weapons. This was stated by Secretary of national security Council and defense Oleksandr Turchynov on the results of the meeting of the national security Council, reported on the Agency's website.
"The priority of budget funding also determined the creation of new types of weapons and military equipment, in particular, the production of modern high-precision missile and artillery armament, armored vehicles, ammunition and precision weapons; the implementation of the State target program for the development and production of ammunition and special chemistry products", – he added.
SEE ALSO
Poroshenko: "We can hold back the most powerful army on the continent"
According to Turchynov, special attention will be given intensive combat training of parts and divisions of VSU and other military formations, as well as the development of the state border.
"In addition, given the security situation, the priorities will be the implementation of the state policy in the sphere of cybersecurity, the implementation of measures for the development and upgrading of special communication and protection of information; implementation of the National intelligence program for 2016-2020; strengthening counterintelligence protection and the fight against terrorism and subversive activities", – said Turchinov.
Earlier the President of Ukraine Petro Poroshenko Council meeting on national security and defence reported that the draft state budget for the year 2018 provides for a direction to the security and defense of the state's 163 billion.
Comments
comments