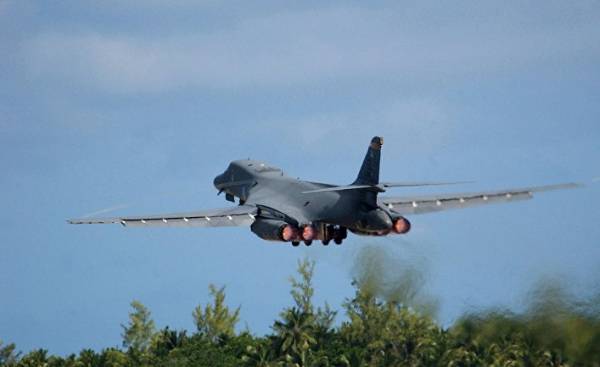 USA for the first time sent to Europe strategic bombers B-1, B-2 and B-52. The aircraft participate in NATO exercises. This was written by the press Secretary the General Secretary of NATO's Oana Lungescu in Twitter. "Strategic bombers B-1, B-2 and B-52 for the first time together in Europe. A clear sign of the United States ' commitment to NATO," wrote Lungescu.
According to the command of US forces in Europe, three American B-52Hs and three B-1Bs attracted to the teachings Saber Strike and BALTOPS. They are also involved 800 U.S. military.
Bombers B-2s do not take active participation in the current regional exercises, but they joined the events Command in global strikes US air force in other operations and ensuring that the strategy of deterrence.
"This short-term deployment demonstrates the flexibility global strike bombers of the U.S. forces, and provides the bomber crews high state of readiness. The training will provide an opportunity for integration with regional partners, and are part of the commitment of the United States in support of global security", — stated in the message.
Comments
comments