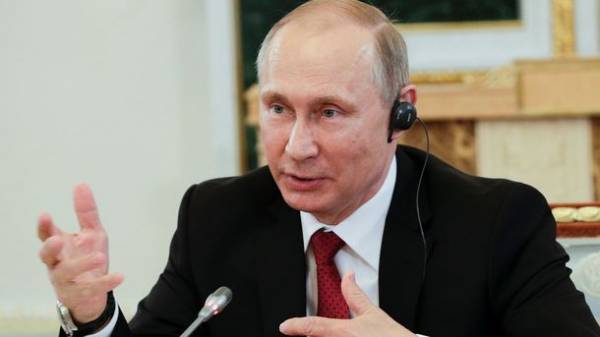 Russia entered sanctions the West has lost 50 – 52 billion dollars. This was stated by Russian President Vladimir Putin, referring to the UN.
"The US state Department considers that these sanctions have led to -1% of GDP for our economy, Europeans believe that a little more. The UN gives these figures: they believe that we lost somewhere 50-52 billion dollars, and those countries that imposed sanctions, lost $ 100 billion. So it's a double-edged sword and hurts everyone – including those who do", – said Putin.
In his opinion, Russia had a stronger effect world market and reduction of prices on oil, gas and steel products.
We will remind, on June 14 , the U.S. Senate overwhelmingly approved a bill to expand sanctions against Russia.
The document suggests reducing the maximum term of market financing of Russian banks and 14 days, and companies in the oil and gas sector – up to 30 days. In addition, within 180 days after the introduction of the amendments, the head of the U.S. Treasury must submit to Congress a report on the possible consequences of the proliferation of sanctions on the sovereign debt of Russia.
Now will consider the bill in the house of representatives, after which, if it is approved, the document will be sent to the President for signature.
Comments
comments