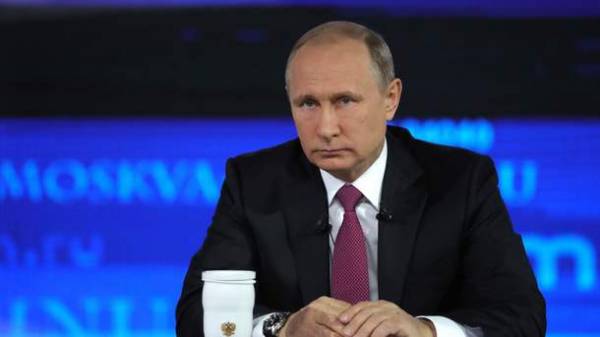 "Forgiving, unwashed Russia. The country of slaves, the country gentlemen. And you, blue uniforms. And you, his faithful people" – with these words the President of Ukraine Petro Poroshenko greeted Ukrainians on the beginning of a visa-free regime with the EU. Five days later the leader of the Russian Federation Vladimir Putin during a straight line said in a statement Poroshenko.
"This poem doesn't end therefore, there is a second part. It reads: "it may Be that the wall of the Caucasus will hide from your pashas, from their all-seeing eyes, from their all-hearing ears." Lermontov was a progressive man, he wanted to improve the domestic political situation in Russia, it choked the atmosphere that prevailed at that time in Russia – and he talked about it directly," – said Putin.
However, he said that when Lermontov wrote this verse in about 1840, the territory of Ukraine was the Russian regions. "So here especially nose my God," said the Russian President.
As you know, on June 11 between Ukraine and the European Union earned a visa-free regime.
Comments
comments