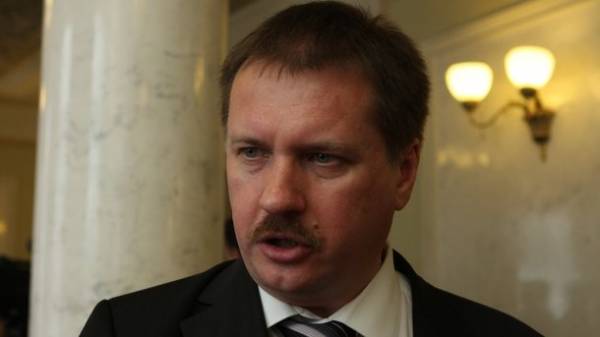 Before the President of the United States Donald trump will meet with his Russian counterpart Vladimir Putin, Ukrainian President Petro Poroshenko will be able to convey to the American leader of the real situation in Ukraine and may be able to secure his support. This was told in the comment to the edition "GORDON" the former MP Taras Chornovil.
According to him, the meeting Poroshenko and trump had already agreed a month ago, and yesterday it just said publicly.
"Such visits, the parties agree for three years before the date. Despite the fact that Poroshenko's visit to the US worker, he will be in the form of the state. There are a number of diplomatic nuances: the duration of stay in the visited country, the level and duration of meetings, including with the head of state, and so on," – said Chornovil.
He also explained that due to the priority of meeting with trump, Poroshenko will be able the first to tell Putin about the real situation in the Donbass, and not something that can prepare the Russian President for trump.
"For the Ukrainian authorities it was important to trump's meeting with Poroshenko was before Putin. Besides, in the higher status. This has been achieved. Putin trump will meet in the context of the overall stay at the G20 summit. Here the fundamental point is that Poroshenko will explain Trump certain things before he will meet with Putin. Many members of the American elite believe that Ukraine has a frozen conflict and military operations are not conducted. And accordingly no hurry to resort to some kind of action. The same OSCE rather poorly conveys information to the West about the conflict in the Donbas. Therefore, Poroshenko very important to explain to Trump that we have active hostilities," – said Chornovil.
The President of Ukraine may try to enlist the support of trump, that sanctions against Russia were saved.
Chornovil said that before the meeting with Putin, trump will visit Poland, where he will meet with the heads of 12 countries that will also Express its position on Ukraine.
"Another point which is interesting for Ukraine: in July, trump will visit Poland, where they will meet 12 presidents. This visit will also be held before the meeting with Putin. So, a number of heads of state will be able to convey to Trump his vision of the situation, which is favorable to Ukraine. Therefore, it is important to the theme of Russian aggression there there were raised. That is, we have all the prerequisites in order to trump learned how actually things work in Ukraine", – summarized ex-the Deputy.
As it became known yesterday, Petro Poroshenko next week, June 19, will make a two-day state visit to the United States, where he will meet with Donald trump.
Comments
comments