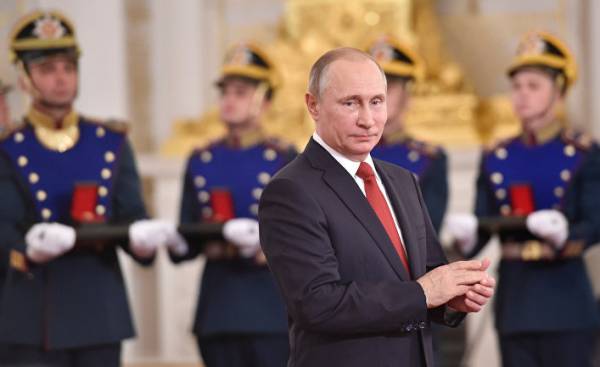 Russia appears in the media in a bad light, which is associated primarily with Vladimir Putin. What about by the Russian? How do they work? And what they think about their Homeland and about their Patriarch? To answer this question, an experienced couchsurfer Stefan ORT settled on the couch in their apartments and got a lot of truthful information. Some experiences he shared with the newspaper Wiener Zeitung.
Wiener Zeitung: How to sleep on a futon?
Stefan ORT: Every time it is different, and the couch is not always available. So, I had to sleep on the parquet floor without bedding and on a huge bed in the guest room with the sea view. Usually, the conditions for comfort somewhere between these two extremes. Usually, my back makes itself known, at the latest two weeks after the beginning of such visits. Of course, they're intense, but meeting new people is block.
— How to be fearless, to randomly go to Iran or Russia, not knowing where your day will end?
— I believe concepts such as "fearless" or "brave" is inappropriate in this case. I have extensive travel experience, and I try not to get into a truly dangerous situation. Perhaps it can be compared with an experienced ski jumper: his activity seems those who only know ski racing, absolutely desperate and dangerous. But for him it's business as usual, and the risk is predictable. While traveling together with other people I notice sometimes that I have a different definition of the word "problem", i.e. what should really worry.
— About your last trip. Know that You are interested in the statement of Angela Merkel, "Putin lives in another world," delivered in March 2014. As you now look at it?
— Visiting over 60 countries, I thought "another world" among them, and it can be exciting. On my journey I met several Russians who have a different perception of reality, because they get all the information about the world of state-financed TV channels and has never been out of their country. So, they think that Europe is completely in ruins, and NATO will soon strike, and unleash a third world war.
— However, You almost become those who are sympathetic to Putin. You generally interested in politics?
— Of course. I believe that all the guides are incredibly boring, if they are not concerned with political or social themes. In the end, often the conclusion is this: no matter who rules the country, absolutely normal people in the world much more than you think. Everywhere — the same dreams and ambitions, the desire for freedom and peace. Unfortunately, the powers that be know well how they can manipulate their people, which is perceived as a barrier to aspirations.

— You talked a lot with people. What is your conclusion: what is the Putin phenomenon?
— Often people here in the us forget about how complicated it was in Russian time wild 90-ies. After the Soviet collapse, the country was in a terrible state. More recently, it has been a world power No. 2, and is now a country where chaos reigns, and individual cunning businessmen bathed in luxury, and corruption and poverty grew. At first, many had high hopes on Europe and the West, but not unselfish help was not enough, but NATO troops moved closer to the Russian borders. After being elected President in 2000, Putin brought a little country to the right, acted as a strong ruler and gave back to the West. Therefore, for many Russians he was the one who brought the Russians a sense of pride after a period of humiliation.

— Mr. Yuriy from Vladivostok, for example, says: "I'm not a fan of Putin, but I don't see anyone whose conception would have been better for our country." Is that so?
— I look at it differently. For example, I absolutely do not like the foreign policy concept of the Putin. Especially with regard to the "information war", attempts to influence other countries using propaganda, and probably hacker attacks. But the words of Yuri is not an isolated case. Many Russians are not big fans of their ruler, but they think it is a reasonable pragmatic choice. He is a strong ruler, a patriot, not a thief and a drunkard, and this is a lot.
— Move to the country. Russia aesthetically — ugly country? You say: "Nature is more sense of aesthetics than man."
— Sankt-Peterburg, lake Baikal or Altay is a very beautiful, aesthetic place. However, there are a lot of really ugly, namely in terms of urban development. Many Russians could not understand why I travel to their country, if I for the same money could go to Thailand or the Maldives.
— Each saves memory images of the place that he visited.
— I often see the domes and prefabricated houses, souvenir shops — dolls. But I haven't seen a single person from those who I was staying, which would house the balalaika. And bears I have never met. I really like talking to the Russians about these stereotypes, because they like to joke on it.
— What is the image of Europe in Russia?
— A noticeable emphasis on negative media coverage, for example, the migration crisis and its consequences. Due to the supply and selection of posts and comments is a picture that overlaps the existing problems. I would like to do some Russian couchsurfer went on a trip to Europe and wrote a book about it. It would look much different.
— How the Russian state media?
Negative or inaccurate messages about Russia in "Western media" with pleasure presented to the Russian public. Guided by the slogan — let's see what propaganda they are doing. Actually I have a feeling that over the last couple of years something has changed. More negative reports are coming now from Russia. Need is very critical to monitor how the Kremlin's media trying to manipulate public opinion in favor of Russia and to the detriment of Europe. In my opinion the problem is still underestimated — although certainly, the solution is not censorship, and information and education.
Comments
comments