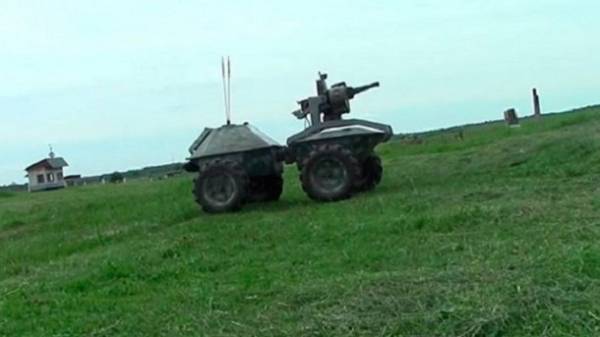 The new unmanned combat platform "Bug" passed the first test. Created by Ukrainian volunteers of the multifunctional platform is a diesel-generator and a transport and a combat unit with a range of up to 1.5 km, reports AUTO-Consulting.
Width of machine 1520 mm length – 2200 mm, height – 850 mm. the ground clearance is 330 mm, weight 450 kg. Max speed "Turtles" — 20 km/h Extra load — 200 kg.
In fact, the "Bug" is a diesel generator of 5 kW, mounted on wheels and which is powered from 4 of the electric motor of the motor-wheels.
Some of the characteristics of "Turtles":
Traction motors on wheels 4 x 90 kg;
Steel housing, the ability to install different types of armor;
The maximum angle of 35 degrees;
The range of radio communication: Encrypted (control) 1.5 km, DVB-T digital (video) 1.5 km.
The platform was tested with a set of AGS, but as the weapons could be installed and the machine gun NSVT.
Comments
comments