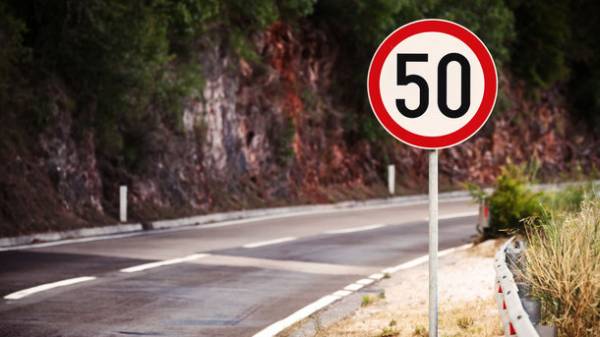 The state Agency of highways of Ukraine ("Ukravtodor") considers it necessary to limit the speed of vehicles on urban roads with a 60 km/h to 50 km /h, the head of the Agency Slawomir Nowak.
"It is necessary to say openly that the best road is the high speed, and high speed is more unsafe driving. The European experience shows that new roads brought about an increase in the number of accidents. Therefore, in Europe agree that the primary enemy of pedestrians and drivers on the roads is speed. So there comes a time when we need to talk about increasing the fines for speed and reduction of speed in cities with 60 to 50 kilometers per hour. This is a normal European standard, in European cities – 50 miles per hour, and in special points in cities to 30 km," said Novak during a meeting of the Cabinet of Ministers on Wednesday.
According to him, the reduction of speed on the roads only 10 km/h increases the chance of survival of the pedestrian in the event of an impact machine for 90%.
We will remind that from 12 June in Ukraine launched a new traffic police, which replaced the traffic police.
Comments
comments