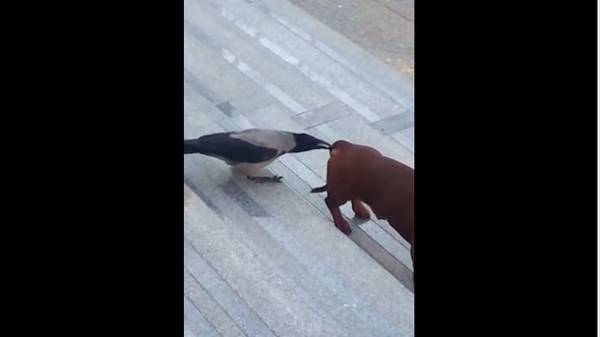 Crows are not only tricky, but also quite annoying birds. The proof is a short video on Facebook.
The video shows how owners tied the dog breed Dachshund near the entrance to the room and left. Meanwhile, a crow, seeing the red dog began to bite his tail.
And, once you've done that, it is not waste. The little dog snapped, but the bird did not retreat and very strongly waited for the moment to bite the Dachshund.
A video meanwhile, in less than a day has already gathered more than 1.2 million views.
Comments
comments