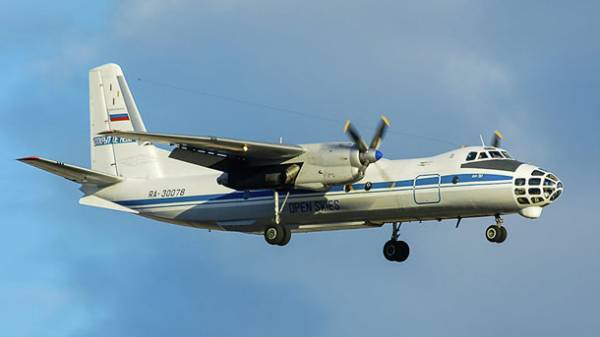 The head of the Russian National centre for reducing nuclear danger Sergey Ryzhkov said that the Russian aircraft will perform observation flight over great Britain from 13 to 17 June.
"In the framework of the international open skies Treaty, the Russian Federation plans to carry out an observation flight on a Russian surveillance aircraft An-30B over the territory of the United Kingdom of great Britain and Northern Ireland", — quotes "RIA Novosti" the words of Ryzhkova.
He noted that the observation flight will be performed from 13 to 17 June 2017 from the airfield the open sky Bryza Norton with a maximum range up to 2400 kilometers.
Ryzhkov said that the Russian observation aircraft will perform the flight according to the agreed with the observed party route, and UK experts on Board will monitor the utilization of the equipment monitoring and observance of the provisions of the Treaty.
5 June it was reported that France will perform an observation flight over the territory of Russia.
Comments
comments