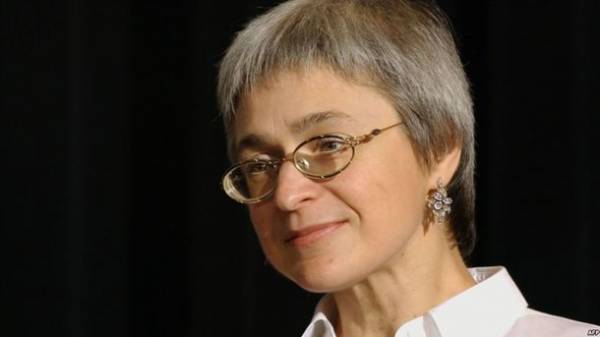 In the Vologda colony, known as "the Vologda coin", died Lom-Ali gaitukayev, convicted of involvement in the murder of Anna Politkovskaya, according to "Caucasian knot".
As reported by the nephew of the convicted Temirlan gaitukayev, his cousin had been in the colony beatings. He explained that came out in "the Vologda coin" and saw bruises all over the body.
Upon beating Gaitukayev in 2015 the defense has tried to bring a case. November 3, 2015 Gaitukayev was placed in a medical institution in connection with sharp deterioration of state of health.
Recall, June 9, 2014, the court issued a verdict on the case of murder of an observer "the New newspaper" Anna Politkovskaya. On a dock there were four natives of Chechnya and a former police officer. Lom-Ali gaitukayev, according to the investigation, created the criminal grouping, and Rustam Makhmudov, recognized as the perpetrator of the murder, were sentenced to life terms. The rest of the defendants sentenced from 12 to 20 years of imprisonment. The court's decision was based on an accusatory verdict of the jury.
Anna Politkovskaya, published materials about Northern Caucasus, was killed in Moscow on 7 October 2006. The Moscow city court considered the case again after the dissolution of the first Grand jury. The defendants guilt is not recognized.
Comments
comments