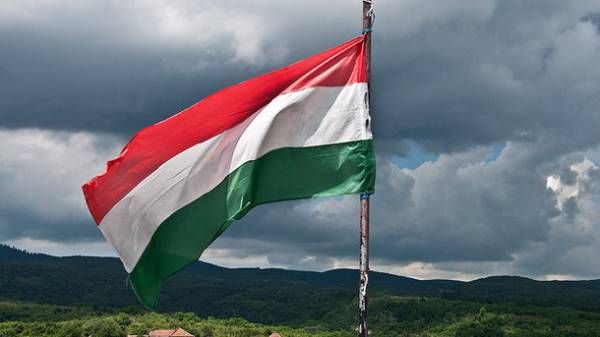 In Hungary began a campaign against the European Union. This was reported by "Polish radio".
In the questionnaire under the heading "Stop Brussels", which officials sent to all households, the government asked citizens how to relate to EU policy. The questionnaire consists of six questions concerning the relationship of Hungarians to migration and the economic policy of the European Union.
The government is asking the international non-governmental organizations, in particular, whether they have the right to support illegal immigration, or to intervene in the internal Affairs of Hungary.
A survey of the government of Viktor Orban called "National consultations 2017". This is a response to the introduction last week of new principles that allow you to keep migrants in the border camps for an unlimited time.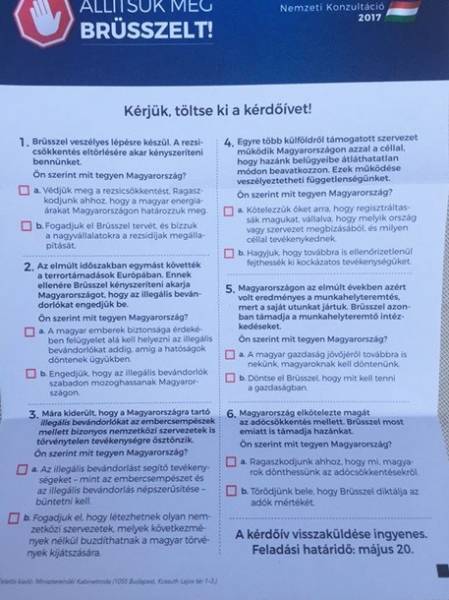 Recall that a similar survey in Hungary was conducted in 2015. Then the authorities asked citizens about migration and terrorism. The UN high Commissioner criticized the survey, osteriga that it may lead to increased xenophobia.
Also recall that the Prime Minister of Hungary Viktor Orban declared attempt of Brussels to undermine the independence of European countries and called upon to defend the borders from the influx of migrants.
Comments
comments