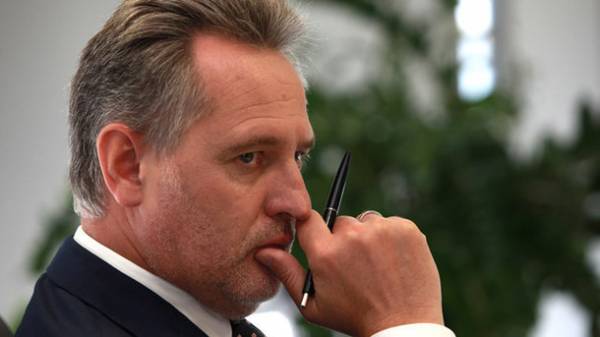 The higher regional court of Vienna today, February 21, will consider the appeal of the Austrian Prosecutor's office at the regional court of Vienna on 30 April 2015 about the refusal to extradite Ukrainian businessman Dmitry Firtash in the USA. The meeting will begin in the morning.
The verdict is expected on the day of the meeting, said the Agency, citing an informed source familiar with the litigation.
Chairman of the Board of Group DF Group of companies Dmitry Firtash was arrested in Austria on March 12, 2014 at the request of U.S. authorities. He was accused of using bribes totaling 18.5 million dollars he wanted to obtain permits for extraction of titanium raw materials in India for subsequent sale of finished products in the United States. Oligarch in extradition case could face up to 50 years in prison and confiscation of all assets.
The Vienna regional court for criminal cases Firtash was elected a measure of restraint in the form of the extradition arrest, but agreed to release him on bail of 125 million euros and the obligation not to leave Austria. April 30, 2015, the same court rejected the request of the U.S. justice Department on the extradition of Firtash, pointing to the inability to exclude political motivation of the extradition request. In September, the Prosecutor's office of Vienna (Austria) lodged an appeal against this decision.
In Ukraine, the national police are investigating two criminal proceedings directly related to Firtash. Regarding the group of companies OTSAM Firtash under article 191 part 5 of the code of criminal procedure – the application of state losses in the amount of 5,742 billion. Also about the cancellation of "Naftogaz of Ukraine" in favor of "RosUkrEnergo AG" Firtash 11 billion cubic meters of gas and 1.1 billion cubic meters of gas in the form of penalties. The National police instituted proceedings on the fact of circulation of the National Bank about the loan default.
Comments
comments