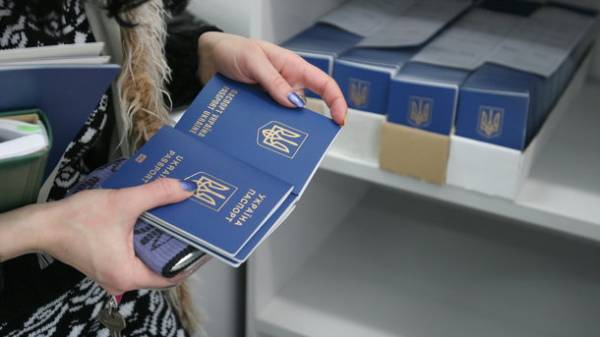 The hype surrounding biometric passports after the entry into force of visa-free regime of Ukraine with the European Union will not subside, but it forms enough. As of June 12, have about 3.7 million passports, most of which have already been issued to the hands of the Ukrainians.
"As of 9 am Monday feature (including registration weekend – Ed.) a total of about 3.7 million biometric passports, the vast majority of which have already been received", – have informed in a press-service of the State migration service of Ukraine on Monday.
The press service explained that the number of biometric passports issued since they were introduced in Ukraine, that is, from January 2015.
Answering the question of whether the abated excitement around receiving documents in connection with the entry into force of the visa-free regime with the EU, the spokesman said, "currently, the excitement continues. We expect it will decline in the coming weeks. In any case, the situation is under control and forms of documents will be enough for everyone".
In addition, the press service stressed that the Migration service recommends Ukrainians who do not intend to go abroad in the next few weeks, do not rush with the preparation and obtaining of documents. Also, the service urges citizens not to use the services of intermediaries, to avoid becoming victims of fraud.
The press service reminded that the preparation and issuance of biometric passports in Ukraine is carried out only by the State migration service, passport service Document and Centers of administrative services.
Earlier it was reported that Monday afternoon, June 12, visa-free regime with the EU has used more than 2.3 thousand citizens of Ukraine.
Comments
comments