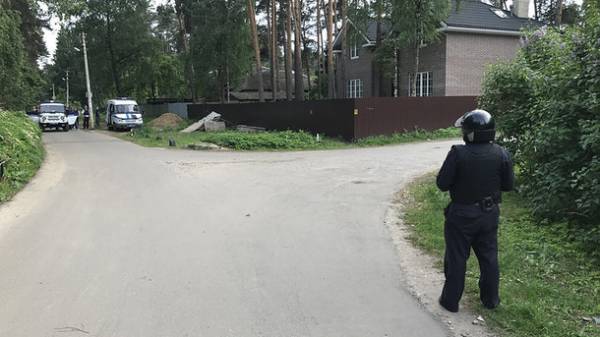 Russians in social networks are actively discussing the incident with the shooting in the suburbs, which were killed 4 people.
"This Kratovo crazy, who kill four civilians and wounded six, including the security forces, and against which 6 hours was fighting an army of 200 (!!!) fighters of Regardie and MIA – the message P-24 "throwing grenades from the second world war." It's no Fedor Bondarchuk, this could not imagine any of his Stalingrad imagination," wrote journalist Elena Rykovtseva on his page in Facebook.
The incompetent Russian security forces pointed Russian historian Eugene Panasenkov.
"Yeah…. my friends, if to catch the ordinary miserable psycho with Rouge (Kratovo), it is necessary to enter the National guard and the Minister, when will soon begin a) the riots of migrant workers, b) activation of the blossoming and well-fed mountaineers, in) return e particularly….x from Luganda – then my colleagues involved in the times of barbarian invasions, the early Arab conquests, the civil war in Russia, and the eternal life of the tribes of Central and lower Africa, will be able to live in a state of being in a scientific experiment," he wrote.
Recall that in Kratovo not far from Moscow, a man with a hunting rifle killed four passers-by, several people were injured.
Later, there is evidence that the shooter – Igor Zenkov is a former employee of the Russian emergencies Ministry, who really was suffering from a mental illness.
As of 00:30 (Kyiv time) on June 11 in the Russian interior Ministry said that the arrow is eliminated.
Comments
comments