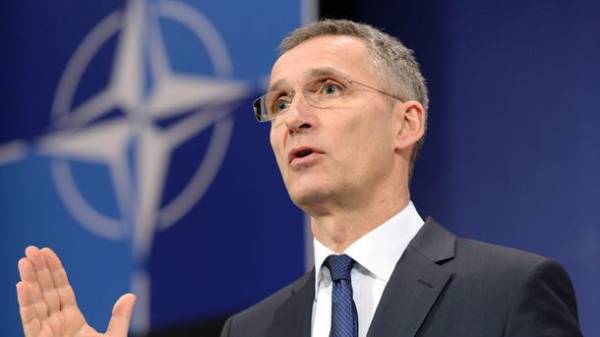 The campaign slogan of U.S. President Donald trump's "America first" does not mean that in matters of security and the activities of NATO States will act alone. This was during the second morning session of the Munich security conference, said NATO Secretary General Jens Stoltenberg.
"European leaders have always understood that action alone is not an option. After two world wars in Europe, American leaders realized that their interests lie in stability and security in Europe. The only time we had to apply article 5 (of the NATO Charter, which States that an attack on one NATO member is an attack on the entire Alliance – Ed.) it was a reaction to the events of 11 September (then 14 out of 19 countries-members of NATO sent their troops to Afghanistan – Ed.). Europe needs in North America, and North America needs Europe. We do not seek to provoke conflict, and seeking to prevent them", – said Stoltenberg.
According to the Secretary General of NATO, the Alliance can and should do more.
"But the Europeans can't expect US to invest more in European defense than they are willing to invest in it. In 2014 (at the NATO summit in Wales – Ed.) the allies agreed to spend more on defense. Pens and Merkel stressed the importance of increasing defence spending. In 2016 after years of cuts in defense spending in real terms rose by 3.8% in real terms is $ 10 billion. But this is not enough. The Alliance will go a long way. All members of the Alliance must reach 2% of GDP spending on defense", – said Stoltenberg.
Earlier, the Washington Post reported that the U.S. Secretary of defense James Mattis issued an ultimatum to NATO allies on the need to increase defense spending.
"America fulfills its obligations, but if your country does not want to see the United States reduce its contribution to the Alliance, each of your capitals to demonstrate their support of our collective defence", – said the head of the Pentagon.
Statement of Melisa confirmed the dissatisfaction with the new US administration, the fact that the majority of NATO countries do not spend on defense the required 2% of GDP.
Comments
comments