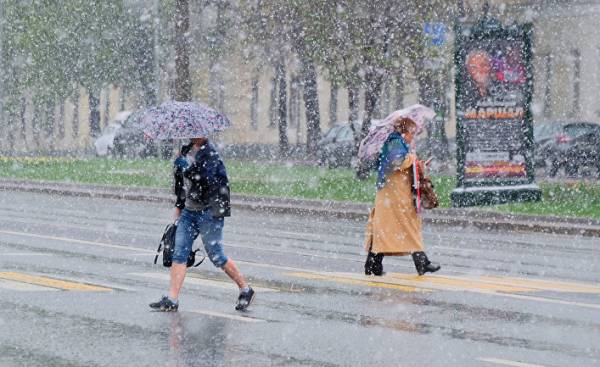 In conversation with journalists in St.-Petersburg the President of Russia Vladimir Putin, noting the U.S. withdrawal from the Paris climate agreement and at the same time putting on the snow and copious rains in those same days in both Russian capitals, joked: "We should be grateful to President Trump. Today in Moscow the snow that they say even was, and is rain and cold is. Now you can always blame it on American imperialism, that it's all their fault".
And then Putin has a serious tone added that he would like to see all interested parties would stop all this noise and commotion that rose because of the news of the US withdrawal from the Paris agreements, and instead is configured to be constructive joint work.
Last Thursday [1 June — approx. transl.] Trump announced his desire to resign membership of the United States in the Paris agreements on climate change. And that his statement was followed by literally a storm of indignation on the part of political leaders and heads of many countries.
Some sources in the media, referring to the statement of one of the responsible leaders in the world meteorological organization reported that the average temperature of the Earth over the period to 2100 from Christmas, could rise by about 0.3 degrees, in view of the decision of the President of the trump.
Comments
comments