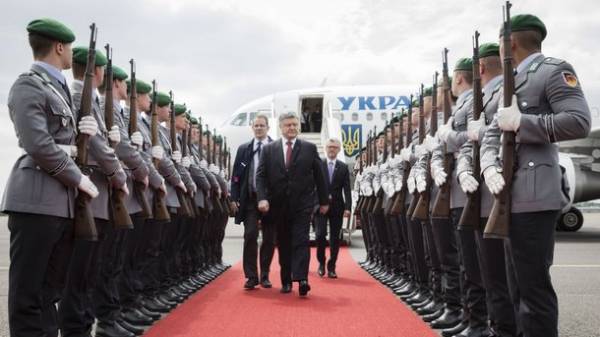 The President of Ukraine Petro Poroshenko arrived in Berlin to meet with German Chancellor Angela Merkel. The meeting and talks with the Ukrainian President and the head of the German government will be held at the residence of the Federal government of Germany – the Castle of Meseberg.
As the press service of the Ukrainian President, according to the results of the negotiations will be a meeting of the President of Ukraine and Federal Chancellor of Germany with representatives of the Ukrainian and German media.
Petro Poroshenko will also visit a Memorial complex "Concentration camp Sachsenhausen", which is located in Oranienburg, and to commemorate the victims of Nazism.
In addition, the President will meet with former Secretary-General of NATO, Anders Rasmussen.
Comments
comments