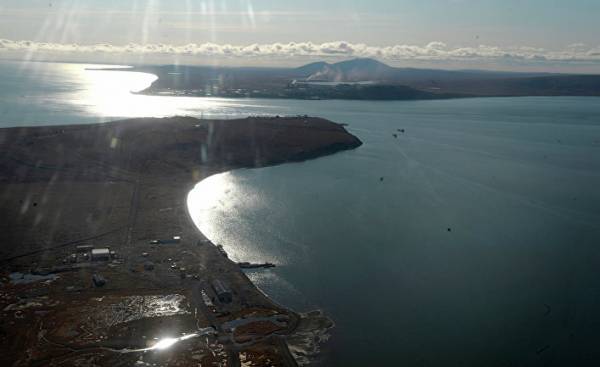 Seventeen new buildings will be built on the Cape Schmidt, the naval base in the East of the Arctic.
Completed the construction of two diesel power plants and a new modular plant-mining water capacity of 8 cubic meters per hour, according to a press release.
Early in the station for obtaining fresh water had to heat the snow.
At Cape Schmidt has completed the construction of 7 objects for household purposes, including space for accommodation of the personnel. This year it is planned to construct and put into operation 17 buildings and structures.
Mys Shmidta is located on the coast of the Chukchi sea. The Arctic Cape is the item-based forces of the Pacific fleet.
In the late 1980s in the same village lived more than 4,500 people. In 2016 was only 150.
The prospect of the revival of the village came in August 2014 when the air force commander Viktor Bondarev called the airfield among the objects of the Arctic zone, which will be restored for basing of military aircraft. To carry out works on infrastructure development was allocated more than 1.5 billion rubles, according to the newspaper "Kommersant".
Construction work began in October 2014 and was to be completed by the end of 2015.
In recent years, Russia's Armed Forces invest large resources in the construction of new and modernization of old bases on the Arctic coast. In the East, the Arctic base has, in particular, on Kotelny island (Novosibirsk Islands) and Wrangel island.
Comments
comments