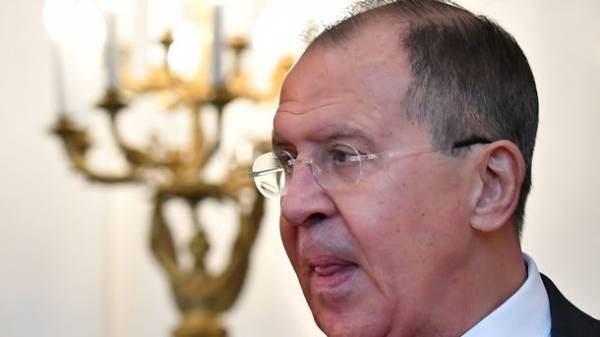 Russia will do everything possible to reach agreement between the parties in the situation of Qatar. This was stated by Minister of foreign Affairs of Russia Sergey Lavrov, opening negotiations with the foreign Minister of Qatar Mohammed bin Abdel Rahman al Thani.
"We maintain contacts with most of the participants of the processes, carried out telephone conversations of the President of the Russian Federation with their colleagues in the region, our today's conversation will be a continuation of those efforts, All that can be done with the consent, in the interest of the parties involved, we will try to do," says Lavrov
He noted that Russia with concern reports about the severance of diplomatic relations of some Arab countries with Qatar.
"Of course, the number of questions (which we will discuss) will be a sharp aggravation of the situation in the Arab world. Reports on the steps taken by some Arab States to break off relations with Qatar we perceived with concern".
The head of the Russian foreign Ministry said that Russia allegedly "not interfere in the internal Affairs of other countries".
"We on principle do not interfere in the internal Affairs of States nor in bilateral relations between them. However, we can't be happy with the situation, when relations between the partners deteriorate," he says.
As you know, June 5, Bahrain, UAE, Saudi Arabia, Egypt, Yemen, Libya's interim government, the Republic of Maldives and Republic of Mauritius announced the rupture of diplomatic relations with Qatar, citing the Emirate's support of terrorism and extremist ideology, and its hostile policies and intervention in the Affairs of Arab States. Later they were joined by Mauritania and Comoros, Jordan and Djibouti have lowered the level of diplomatic mission. A number of countries announced the adoption of a series of other measures, including the cessation of Maritime and air links, the expulsion of diplomats and citizens of Qatar.
Also recall that the "hands-off Russia" in 2014 invaded Ukraine, seized Crimea, occupied part of the Donbass killed more than 10 thousand people in Luhansk and Donetsk regions.
Comments
comments