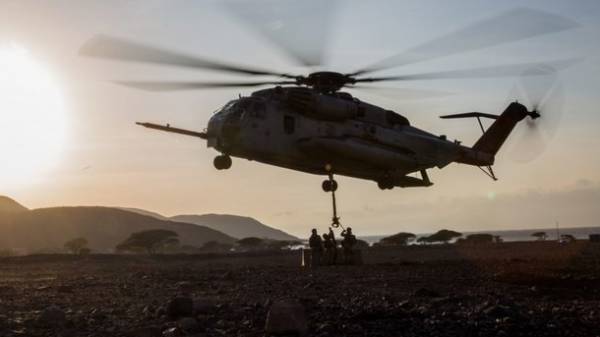 Syria deployed additional units of the US marine corps for participation in the liberation of the city of Raqqa, which is called "capital" of the terrorist organization Islamic state, reports "New time", citing The Washington Post.
The publication refers to sources in the American Ministry of defense. The newspaper's source, who wished to remain anonymous, said that in the new units of the US marine corps in Syria is an artillery battery of M777 howitzer caliber 155 mm, which should provide fire support to the troops during the assault on Raqqa. Furthermore, the additional Marines will provide security of US troops and will be part of logistic scheme of supply expeditionary forces.
Earlier, the US said that in Syria there are about 500 American commandos who engaged in training and advising units fighting against terrorists.
Recall that the troops of the Democratic forces of Syria, who, with the support of the Western coalition carried out an operation to liberate Raqqa fighters from the Islamic state managed to take control of the road connecting the city with the province of Deir ez-Zor. This means that all land routes to raqqa for ISIS now cut off, and the only way that remains to terrorists, it is an escape across the Euphrates river.
Comments
comments